What To Expect With Your Pratt's Chimney Cleaning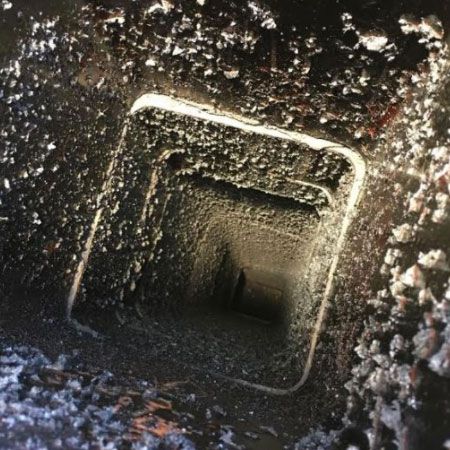 You've taken the first step as a responsible fireplace/chimney owner by scheduling a cleaning and inspection with one of our certified techs! Now what?
To help, we have put together a step by step guide to help walk you through how to prepare and what to expect during your cleaning.
Before Your Appointment:
We ask that, 24 hours prior to your chimney cleaning and inspection, you do NOT have a fire in your fireplace. This lets the chimney cool to a temperature that allows our technicians to clean properly without risking their safety or the integrity of their tools.
It is helpful to make a list of any questions or concerns you may have for our technicians to review at time of service.
When We Arrive:
When our technicians arrive, one of our main concerns is making sure that when we leave, we leave your home soot and dust free. Our technicians take special care in laying drop cloths to protect your carpets/flooring from any dust/debris and running their Triple HEPA Filtered Vacuum during the entirety of the cleaning.
After taking the proper precautions, our technicians will begin the inspection/cleaning process. With our cleanings, we ask for about an hour of your time. This allows the technician plenty of time to fully inspect and clean the firebox and flue, as well as addressing any questions or concerns. If you are new to owning a fireplace, please do not hesitate to let us know! Our techs will be more than happy to do a complimentary 4-1-1 session to make sure you know how to use your particular set up as properly and efficiently as possible.
With Pratt's, you will receive a thorough and detailed cleaning along with a full top to bottom safety inspection. This is to make sure your fireplace and chimney are up to code and that there are no visual defects that would make it unsafe to use. If an issue is noted, our technicians will provide an estimate for repairs. They also have camera capabilities to provide pictures whenever possible. We hold all of our technicians to a standard of service we would want to have in our own homes. Safety for your family and home are our top priority!
If you have yet to schedule your chimney cleaning and inspection, please feel free to fill out our contact form and we will get back to you as soon as possible!